OKLAHOMANS UNITED FOR LIFE
Our mission is to make abortion unthinkable in Oklahoma.
With your help, we can restore and preserve our state's Christian culture.
We offer training workshops and public outreaches. Contact us today to schedule your event.
What is Senate Bill 13?
Senator Joseph Silk, Republican from Broken Bow, has filed the "Abolition of Abortion in Oklahoma Act" (Senate Bill 13), which would rectify the confusion caused by Oklahoma's inconsistent statutes related to abortion.  Senate Bill 13 provides a simple, easy to understand definition of abortion in the homicide code, and repeals any and all reference to legal abortion, thereby closing legal loopholes for abortion.  Essentially, the bill would establish justice for preborn persons by treating abortion the same as any other homicide.
LEARN MORE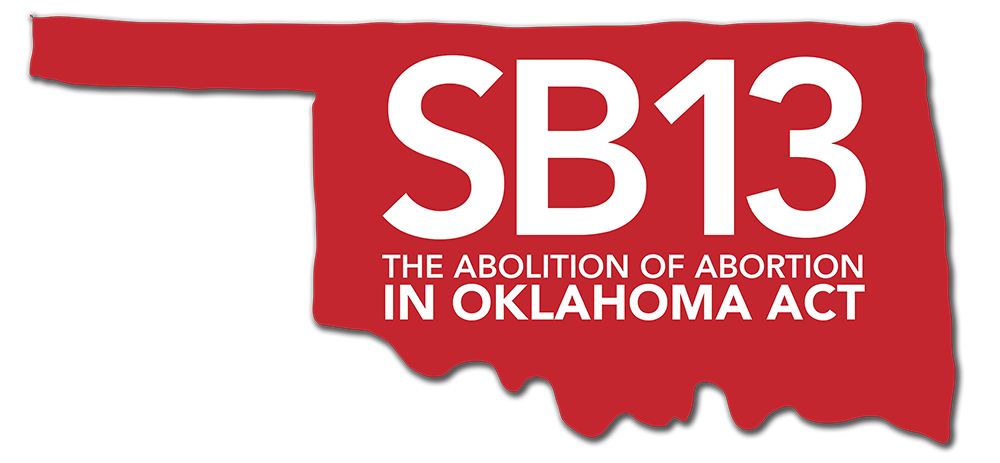 MO

TU

WE

TH

FR

SA

SU
30

1

2

3

4

5

6
7

8

9

10

11

12

13
14

15

16

17

18

19

20
21

22

23

24

25

26

27
28

29

30

31

1

2

3
Events for October
1
No Events
Events for October
2
No Events
Events for October
3
No Events
Events for October
4
No Events
Events for October
5
No Events
Events for October
6
No Events
Events for October
7
No Events
Events for October
8
No Events
Events for October
9
No Events
Events for October
10
No Events
Events for October
11
No Events
Events for October
12
No Events
Events for October
13
No Events
Events for October
14
No Events
Events for October
15
No Events
Events for October
16
No Events
Events for October
17
No Events
Events for October
18
No Events
Events for October
19
No Events
Events for October
20
No Events
Events for October
21
No Events
Events for October
22
No Events
Events for October
23
No Events
Events for October
24
No Events
Events for October
25
No Events
Events for October
26
No Events
Events for October
27
No Events
Events for October
28
No Events
Events for October
29
No Events
Events for October
30
No Events
Events for October
31
No Events